Daily Dress Up Games - Free online dress up and flash games.
Daisy Flower Sweetheart - This wonderful littler Flower Gal is having a wonder wedding ceremony in an ancient ruin. Before she can go through with all the plans which she has made you will need to give her a complete makeover. Help her to choose what gowns and accessories to wear so that she can look fashionable for her big commitment. Once you have finished with her clothes re style her hair so that she can look picture perfect for her big day.
Dakota Fanning - On The Doll Palace.
Dalmatian Dress-Up - A cute game from Miss O & Friends.
Dance-0-Matic - Follow the leader and match the dance steps.
Dancing With The Stars - Dancing is fun, but when your dancing with the Stars you need to look great. Your style needs to show confidence and professionalism. In this dress up game you will being dressing up a male and female character at the dance off. If you think your up for the challenge lets get started.
Dark Fairy - A dark fairy dress up game with lots of combinations.
Date Dream Boy - This lucky girl just met the boy of her dreams. Now she's going to have to finish all of her chores while getting ready for the date AND avoid her mother's grounding stare! If she catches you putting on perfume or fixing up your hair, you're grounded, and you can forget about your dream date.rnrnUse your mouse to plan your day, fix yourself up for your dream date, and get to the park!
Dawn of Heroes - Create the perfect costume for your hero - select from the available superhero costumes, masks and armor.
Dazzling Outfits - This girl has to get ready for a special party hosted at her best friends mansion! Do you think you can give her a hand to choose the most dazzling outfit possible. Getting the outfit just right is important since your party tonight will have some very famous people attending it.
Decorate a Chocolate Easter Egg!
Decorate the Easter Egg - Many patterns to choose from.
Decorator Maker - A Decorator's paradise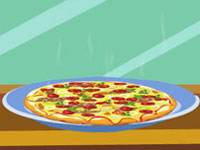 Delicious Italian Pizza - Paulo is a famous chef in Italy but he left his country and he opened a new Italian restaurant in your town. Everybody knows that Paulo makes the most delicious Italian pizza so you might need his help to make a pizza by yourself. Join Paulo's classes and learn how to decorate a really delicious pizza. Have fun!!
Demi Lovato - Demi Lovato is a beautiful girl, and a very talented singer and actress. Design a new look and complete her dressup.
Design and Decorate These cute Houses - Click on the Picture you want to play and enjoy decorating.
Design Her New Closet - Help Sam decorate a perfect room with lots of clothes and accessories.
Design Your Perfect Kitchen - You just moved into a new home, there is no kitchen installed in the house so this is your chance to come up with something you like, the beauty of this is you can simply choose how you want everything. Go through all the different kitchen items and choose the bits and pieces you like most, after choosing an item of furniture you like, you should then place it where you want it, change the sizes and the face direction of each items so they fit perfectly in your brand new kitchen!
Design an outfit for Lizzie McGuire!

Designing Diva - This designer has been given a blank check and a free opportunity to explore the most advanced and fashion forward outfits for all of her clients. Now is the time to create a dress that transcends every moment and wearable for any occasion!
Dina the Dog Walker - Time to get changed and ready to walk your dog in the park. Choose the items you think look best for your fun walk abouts. This is a cool Anime style game so there's lots of cool mixing and matching for you to do!
Dinner Time Dress Up - Dinner time is nearly here and you are having guests over for a wonderful party. Give yourself a complete makeover so you can look cute and stylish for your fabulous dinner party. Just make sure you don't wear just any old thing as you want to look presentable for all of your guests as this delightful dinner party is important for your friends and even your family.
Dirty Socks - Have you ever found just one sock and don't know what to do with it? Well, dress him up!
Disney mania - For disney fans, rooms and scenes all in disney style!
Disney Pop Dreamers - Dress up Gabrielle, Ella and Ari.
Disney Princess dress up - Dress up the Disney princess just as you like.
Disney Princesses beauty parlour - Get a makeover
Disney Princess - The Official Website
The Divas house - Play personal decorator to the glamorous divas.
Dog Park Fashion Dress Up - Time to dress up for a walk in the dog park, its spring now and nearly summer time, the fashion for the summer is here, lets see if you can make this lovely girl walking her dog look trendy. Go through all the different items available 1 by 1 until you find the ones that look best together and on this girl!
Dogwalker Dress Up - A girl has to look good, even when she's just walking the dog!
Dollette - A site with a large range of makers.
Dollfie Summer Bride - Dress up your Dollfie Doll for her Wedding Day.
Dollcharm.com - The hottest cartoon dolls, glitter graphics, layouts and tutorials around!
A Doll House - The Place where you can create a lovely house, with different styles, furniture and decorations.
Doll House Maker - The house is disordered. Go ahead, enter inside, use your creativity and let it beautiful you just must move the items with mouse and put them where you want.
Doll House World - Doll Jessy
Doll House World - Doll Merry
DollieCrave - Over 150 Cartoon Doll Makers.
DollieDen - Everything you need for cartoon doll fun!
Dolly Easter Maker - Create a cute Easter picture using the many items available.
Dolliegarden - a backyard creator
Doll Maker Central - The Place to Play Dressup Games.
DollPalace.com Happy Birthday - Birthday Party dress up games. In this game kids can create dolls for Birthday Cards, events, and Birthday Party decorations or invitations.
The Doll Palace Magic Brush Coloring
Doll War - You can enter battles, and buy clothing for your doll. There are rankings and contests. It includes chating, flash games, a ton of members, and more... (must register)
Dollwizard - Dress and make your own custom dolls good for roll playing or if you are just a creative mind..... See what you can make!
Dollwizard - Doll Maker
Doll World - Dress the lovely Kitty as you like. Drag and drop their clothes with the mouse and change her style.
Dollz.ca - the dolls are nicely drawn.
Dollzbliss - loaded with original doll makers
Dollz Mania - We have a great collection of cartoon dolls, doll makers, icon makers, games and more!
Dora the Explorer - Dora the explorer needs your HELP! She can't decide what to wear! Can you help her?
Downtown Diva - You decided to go shopping downtown but you need to figure out what to buy! Try not to get run over as you go window shopping to pick out your favorite outfit and accessories.
Down Town Fashion Dress Up Game - Down Town fashion is different to regular suburban fashion, as your going down town with your friends for some shopping, its important that you fit in, to do this its simple as choosing clothing items that look like they will fit in with down town styles. Take your time while choosing your fashion items for your day out shopping with your friends.
Drag and dress the chimps - Make them dreamy cool!Dragondropland - Home to those who like eye candy and to create their own pictures of glitter and fantasy!
Dream Fairy Dress Up - If you could dream up a fairies style and fashionable outfit, what would it be? Well let's see shall we. Use your fashion and styling skills to come up with a great outfit for this fairy! She will need to look stunning, friendly and fun because thats what fairies are! Do you think you have the skills?
Dream Girls US Tour Fashion Game - It's tour time again for these beautiful girls, help them choose the right outfits for their tour, you should also take into consideration that each girl has her own style. Sort out the outfit for each girl one by one so things don't get confusing! There are many many different things to choose from so go through them all and choose the clothing that looks best on each girl.
Dream Guy - Hot and Romantic Guys dress up game.
Dreamy Nails Makeover - In this game you are given free rein to let your imagination roam with regard to manicures and the styling of fingernails. You can decorate your nails in all kinds of different colors and patterns. Also, you can choose from rings and bracelets so your hands are the prettiest.
Dress the Turkey - Dress up the Thanksgiving Turkey in a game from Mygames4girls.com
Dress up and Color Gal - In this game you have the choice to Color the world, dress up the girl or do both. Help the girl sitting on the bench look awesome so when her boyfriend sees her he will be impressed. The colors and styling of this game fall on your shoulders, its up to you how this girl looks and how the world looks so make sure you do a good job!
Dress up Games Directory - Easy-to-use listings with descriptions and links to free online dressup games and related activities.
Dress Up Bergamot - Dress up a boy dog.
Dress up Me - The Largest doll maker!
Dress up an apple or other vegetables and faces.
Dress Darcy - from Darcy's Wildlife.
Dress Davis - from Digimon
Dress Up Empire - We offer latest styles and accessories to create personalized dolls in our in our virtual online dress up games.
Dress Up Emrys - Dress up a girl dog.
Dress up game with Lee - Dress up Lee to look really pretty. Lee loves to dress up and look very fashionable for all occasions, and she needs your help!
Dress Up Games For Kids and Girls
Dress up the girls like supermodels.
Dress a Gladiator and fight in the Arena.
Dress up Gothic Dolls - Dress in many different outfits, change her hair, style, accessories and show her to your friends. Save the doll and use HTML code for Myspace profiles or forums and pages, use doll-edit code to share your doll and this dress up game with your friends.
Dress Up a Hamster - A fashionable furry friend.
Dress up in Paris - Paris is a city of fashion. Dress up the trendy stylish girl under the famous Paris Eiffel tower.
Dress up Jughead from Archie comics.
Dress Kawaii Kyuko - a cute dress up doll!
Dress Up Lulu - a Bling-Bling dog to dress up.
Dress up Memory Game - Can you remember how she was dressed?
Dress Up Miley - Be a stylist to the stars. Miley Cyrus -- Hannah Montana. At Miss O & Friends.
Dress Up Monkey game - Lots of fun accessories.
Dress a Pet - from Darcy's Wildlife.
DressUpPlace - this site is your source to dressup games, room makers, dollmakes, dollz, scene creators, etc
Dress Rouge - from X-men
Dress up Samantha from Bewitched.
Dress up Woop Woop - The Globe-Trotting Bear!
Dress your doll - by Flashgame
Dukes of Hazzard - Rebel makeover and Pimp your Rod